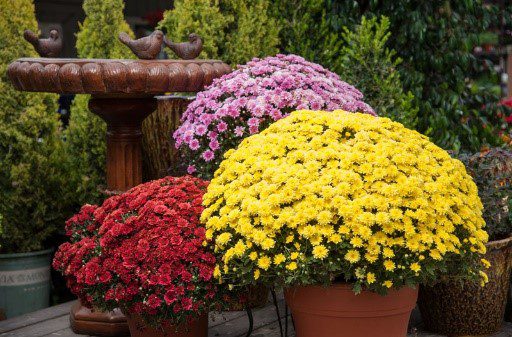 Fall is coming, so it's time to order your "Fall Mums" flower baskets and support the ministry of Knox in the process.
They are $20 each, look lovely, come in full large pots and the flowers themselves are available in yellow, red, bronze, white and lavender.
You can find an order form https://knoxmilton.sharepoint.com/:b:/s/Worship/EYKMmOPO9CBArfrgOZaBdToBLAY5UCqsNEBmQxFB0DHo2w?e=oh9fX6
Or you can phone (905) 878-6066 & Leave a message with your name, colour and quantity.
All orders need to be placed by Sunday, Sept 3 and Mums must be picked up on Thursday, Sept. 7, 5:30-7:30 p.m.